Why auto loans might be just the thing consumers need
There are likely very few people who haven't faced tough economic times in this day and age. Consumers from all backgrounds probably experienced a bit of a setback during the Great Recession of 2008, meaning that they faced an uncertain future.
Read More
An argument against interest rate caps
Whether people have to pinch pennies around the holidays or face an unexpected expense in the middle of the summer, sometimes consumers have to contend with troubling economic times. What they decide to do when handling these issues, however,
Read More
Is alternative finance actually alternative?
We're at the point these days when thinking outside the box is encouraged in almost every instance. Sure, going by the book in some industries is still status quo, but by and large, coming up with creative solutions to problems is seen as a
Read More
The hidden benefits of installment loans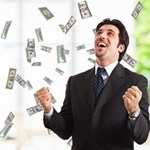 In this post-Global Recession world, it's not uncommon for individuals from any background to have money troubles, especially during this time of the year. As the holidays approach, many people stretch themselves a bit too thin.Just consider
Read More
Examining the fate of installment loans to the military
Every Veteran's Day, Americans are reminded of just how much the various members of the armed forces do to make sure citizens are safe and protected. This day can also serve to show individuals how those who have dedicated their lives to serving
Read More