Infographic: What to look for in an alternative lender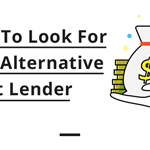 Sometimes we must depart the beaten path when seeking credit. Those considered credit-invisible, for example, can't always receive the services they need from traditional sources.
Read More
Infographic: Benefits of Serving the Underbanked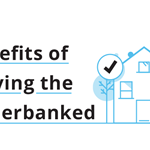 At more than 20% of U.S. households, the underbanked are an important demographic to the financial industry. Serving them can prove beneficial for both the customer and the organizations that extend credit. Here's how working with the underbanked can benefit a business...
Read More
Infographic: Who are the underbanked?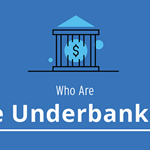 According to the Federal Deposit Insurance Corporation (FDIC),the underbanked are households with a checking or saving account but are credit invisible.
Read More
eBook: Alternative Credit Data
When your business extends credit to a customer – or declines to do so – you want to be confident you made the right decision. When evaluating potential borrowers, most companies turn to credit histories and other standard financial records to determine the merits of an applicant.
Read More
The pros and cons of prepaid debit cards
Prepaid debit cards is convenience on overload, and can be a great option for the unbanked and underbanked. Here are some of the pros and cons that come with their use. 
Read More