Unemployment Rates in 2021
Aug 30, 2021 MicroBilt News
After a year of low unemployment rates under 4%, the national-seasonally adjusted unemployment rate jumped to over 12% after the start of the pandemic.
The unemployment rate has yet to reach its pre-pandemic low, although it has been consistently declining over the last year, dropping to 6.2% in the first quarter of 2021.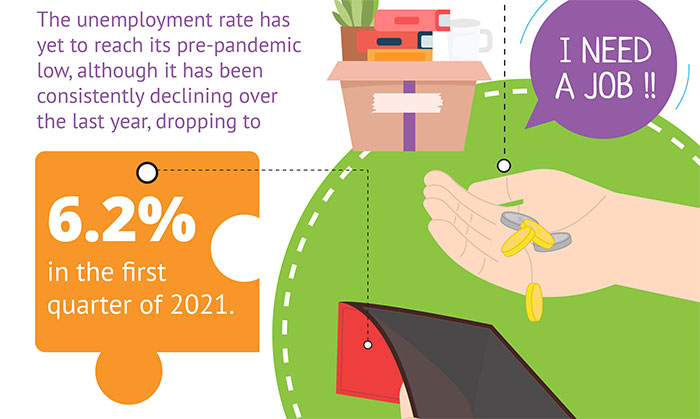 Although all states were affected by the pandemic, some were hit harder than others.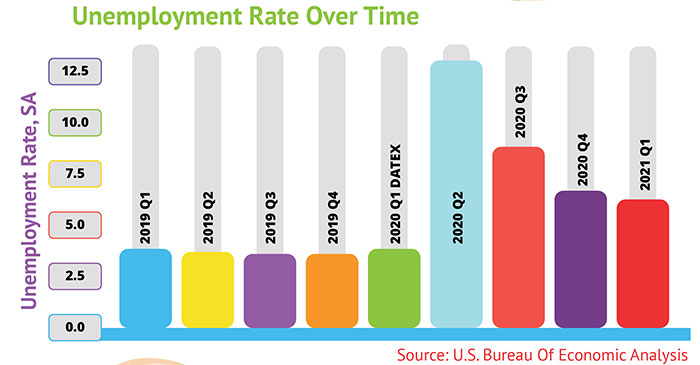 In Nevada, Michigan, and Hawaii, the unemployment rate shot up to over 20% while other states including Nebraska, Wyoming, North Dakota kept their unemployment rate from reaching double digits.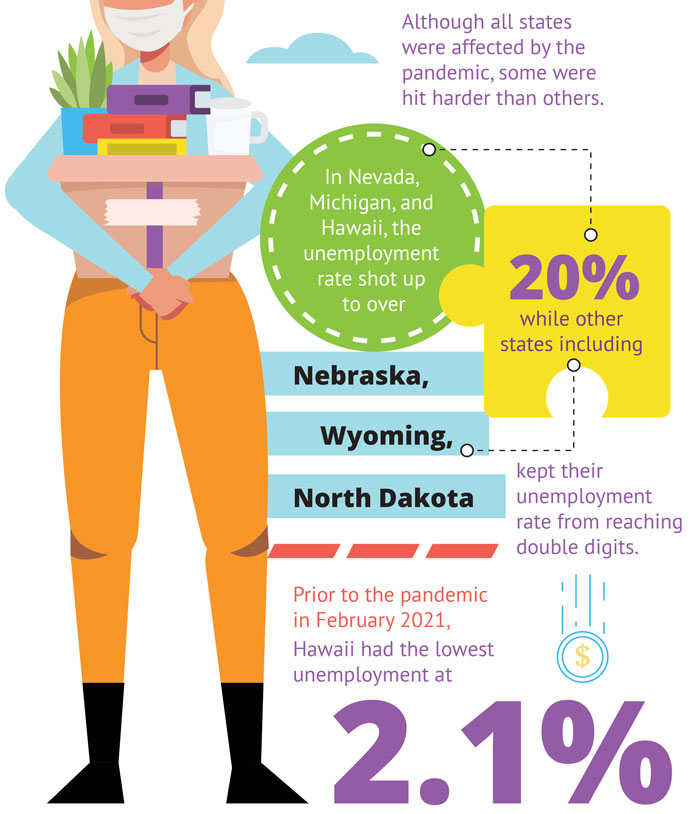 Prior to the pandemic in February 2021, Hawaii had the lowest unemployment at 2.1% but in the first quarter of 2021, it's still struggling with the highest unemployment rate at 9.1%.