Credit Checks Improve Hiring Practices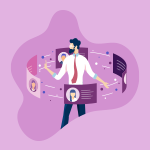 Entrepreneur Magazine reports that companies who invest in background screening, including consumer credit reports, do better jobs, in most circumstances, when hiring new staff.
Read More
Infographic: 5 Frightful Facts About Fraud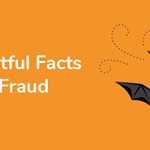 Costume parties, murder mistery dinners and haunted hay rides are some of the ways to have a ghoulishly good time when Halloween rolls around each year. But there's nothing fun about the rate at which fraud occurs - every two seconds, by some estimates.
Read More
Infographic: 3 Scams That Target The Underbanked
America's unbanked - all 23 million of them - are in scammers' crosshairs. Even though the unbanked may not have checking accounts or credit cards, they're unfortunately not immune to deception, as the uptick in prepaid card fraud has proven.
Read More
Infographic: 3 Signs of Mortgage Application Fraud
A CoreLogic study found mortgage fraud in the U.S. increased 16.9 percent between 2016 and 2017. Lenders who are handling mortgage applications in the new year must keep themselves informed regarding these three common warning signs of this crime.
Read More
Infographic: The benefits of fintech for the credit invisible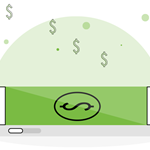 Fintech firms have made quite a mark on the lending world in the past few years. Their innovative deployment of mobile banking tools is the cause, something which is quite beneficial to those with little to no traditional credit.
Read More