How Long Does a Background Check Take?
Oct 05, 2020 MicroBilt News
Background checks on people are often run for various reasons. Employers, landlords, banks, transportation companies, and numerous other types of businesses and organizations routinely conduct screenings before signing contracts or doing business. Many organizations do this so they can protect themselves from individuals who may not be the person they present themselves to be.
A common question we are asked at MicroBilt is how long does a background check take? The short answer is it depends on the type of screening an organization wants to run, the type of information requested, any limitations on data sources, factoring in legal requirements, and if there are any other potential reasons involved that might cause a delay.
Below are estimations of the turnaround times for the various types of background checks, potential problems organizations encounter, and what proactive steps businesses can take to reduce any of these possible delays.
How Long Does an Employment Background Check Take?
Hiring the right employee is critical these days. No business wants to hire a person who might have stolen someone else's identity, lied about their work experience, or has made false claims about their education. They also want to avoid individuals who show a history of workplace theft, violence, or other workplace behaviors that impact a company's well-being, reputation, or safety. In many types of positions, it's important for an employee to have the experience they claim because if they don't, colleagues, customers, and others can be put at risk.
Records run can include identity verification, credit checks, work history, education, DMV records, criminal records, and a variety of civil records. Other screenings include examining social media profiles and performing reference checks. Many employers want to know how potential candidates or current employees behave on social media, whether they've violated any company policies, or shared proprietary information. Reference checks are important because they can shed light on how people get along with others, perform their job responsibilities, and if they'd be reliable.
Essentially, businesses want to onboard quality hires and build their organizations around trustworthy employees. They seek individuals who are ethical and haven't made any false claims. Realistically, individuals who do intentionally misrepresent themselves are more likely to commit fraud or other undesirable acts. Running a pre-employment background check provides employers with the peace of mind they seek, along with the confidence knowing screening results confirm they are making the right hires.
An employment background check can take anywhere from a few minutes to about five days depending on the type of information requested. Generally, if manual searches or responses are needed from other organizations, such as universities or professional licensing organizations, it can take a little longer.
How Long Does a Criminal Background Check Take?
Employers, landlords, and other organizations looking to put an individual in a position of trust often want to know if the people they have in consideration have a criminal history. Placing individuals with a history of fraud or violence can put others at risk, be they at the workplace, at an apartment complex, or in another capacity. Criminal background checks, on average, take about one to three days, although depending on the detail of information sought, it can be much faster due to rapid results from quick database searches. MicroBilt offers eight criminal search products include both rapid and manual searches.
Rapid Search products
US Criminal Report: Searches multiple state files to return felonies, misdemeanors, traffic violations, sex offenses, and incarcerations.
Criminal State and National Search: Returns a compilation of records from multiple states to show if there are any criminal records.
Criminal Sex Offender Search: Specifically seeks out if an individual has any sex offenses with felony convictions.
US Sex Offender Report: Instantly searches national criminal records from all US states to return information on currently-registered sex offenders.
Rap sheets Criminal Database Search: A highly comprehensive online criminal database search that seeks out records from courts, Department of Corrections, and other law enforcement agencies.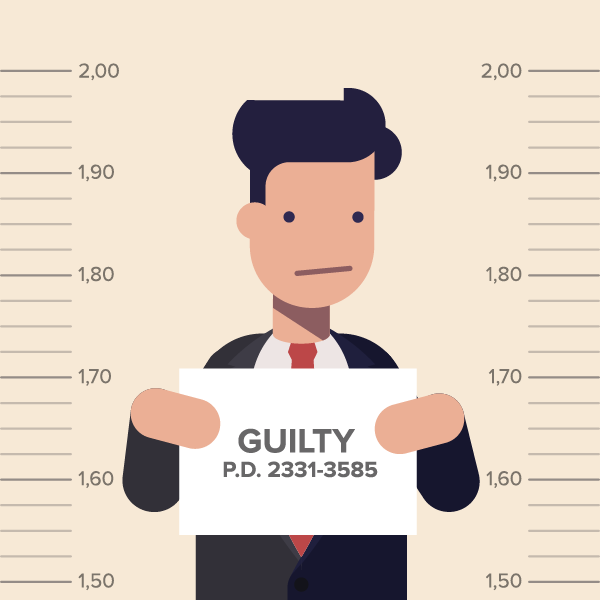 Manual Search Products
County Felony & Misdemeanor: A fully comprehensive county-wide search that goes back seven years to search felony and misdemeanors and all details associated with charges filed, final disposition, sentencing, and listed verifiers.
County Felony Search: A search of countywide records that conveniently includes misdemeanors.
Manual State Search: A manual search that goes back seven years to find information on both felonies and misdemeanors.
Many landlords, property managers, employers, lenders, and other businesses utilize MicroBilt's Criminal Search products. Our process lets our clients know about any pending charges, convictions, acquittals, and dismissals which can help them make better decisions.
How Long Does a Universal Background Check Take?
Also referred to as a "gun background check," a universal background check is performed by the U.S. Federal Investigation Bureau (FBI) and usually be processed in minutes by an electronic scan of the National Instant Criminal Background Check System (NICS) or by making a phone call. To obtain a gun permit, a universal check is required by law. In other circumstances not relating to gun ownership, knowing the results of this background check is helpful because it can determine if a person would be qualified to obtain a gun license and point out any red flags that would prohibit them from getting one. This knowledge can be useful to employers, landlords, and other businesses.
How Long Does a Fingerprint Background Check Take?
A fingerprint background check typically takes about one to three days to return results if a successful match is made. Most organizations seeking a fingerprint background check do so in conjunction with another type of background check, typically for employment background checks. It's an added layer of precaution to ensure no undesirable history shows up during a background screening. If no fingerprint results are returned, the ones taken for the background check are submitted to the Integrated Automated Fingerprint Identification System (IAFIS) to be added to the database.
What Can Cause a Delay in a Background Check?
Comprehensive background checks generally don't take more than five days, but sometimes they could take a little longer than anticipated. The good news is many of these delays are controllable by the business requesting the check, although some are unavoidable since they involve external elements that may be more difficult to control. Common reasons background checks are delayed include:
No authorization or incomplete forms submitted: This is one of the most common reasons for a background check delay and the most controllable. Since federal law requires background checks to be signed with written consent, this will hold up an agency from being able to conduct a search if they don't secure fully-filled out and signed consent forms.
Manual record check required: Many county court records are still paper-based, and these requests must be submitted for clerks and other staff to do manual searches which can add several weeks to a search.
Aliases and name variances: When names don't properly align (e.g. Steven, Stephen, Steve), this can cause a delay since accurate results may not be pulled without a positive identity confirmation, along with exact spelling. Sharing the same names (e.g. common first and surnames) with other people can also create delays due to record mix-ups.
Overseas history: When applicants have spent significant time overseas, an international background check may be necessary. If the country is cooperative, it usually only takes a few days, but other countries have stringent privacy laws or may have inefficient processes that can add about three weeks to a background check.
These reasons and a handful of other reasons that lead to slow responses from sources can create delays. A professional organization that conducts searches as a service can keep track of all the details and follow up on any delays to work towards receiving more timely responses.
Best Practices for a Smooth Background Check Experience
To help the background check go more smoothly, it is important to be proactive to increase the chances for a seamless experience.
Gather all the pertinent information upfront. The more complete the information necessary to conduct a search is compiled, the faster the process will be since this lessens the chances of any holdups during searches. It also avoids going back and forth with an applicant to gather additional information.
Check consent forms. If consent forms are not properly signed and dated, this will add more time to a background check. It is always a good practice to check these as they are submitted to ensure no blank spaces are left.
Ensure all details are included with the information. Eyeball over the information collected to make certain no information is omitted. Check for details such as dates of employment, positions held, contact information for employers, former home addresses, education information, graduation dates, and any other relevant details associated with the check being run.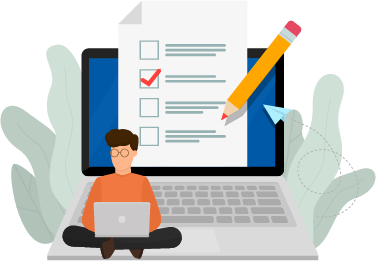 Let applicants know what to expect. Applicants often are anxious about the background check process, even if they do not have anything to hide. To help ease this anxiety, be transparent, and thoroughly explain the process to ease their worries so they do not have any surprises during the time it takes to run a background check.
Occasionally, a background check will fail. In the event, this happens (e.g. a credit check fail), a landlord or employer must disclose the reasons why under the Fair Credit Reporting Act (FCRA) if adverse action is taken based on the check results. Applicants do have the right to appeal and may ask for the check(s) to be run again once they've corrected information or provided more detail.
How MicroBilt Can Help Facilitate the Background Check Process
Companies will sometimes attempt to do an in-house background check but find out this is a labor-intensive and time-coming process. They often run into complications, such as an agency or organization, not having digitized files which means more time needs to be invested following up. As a solution, they will turn to a professional to do the detailed leg work to get them the information they need to make an informed decision about a person.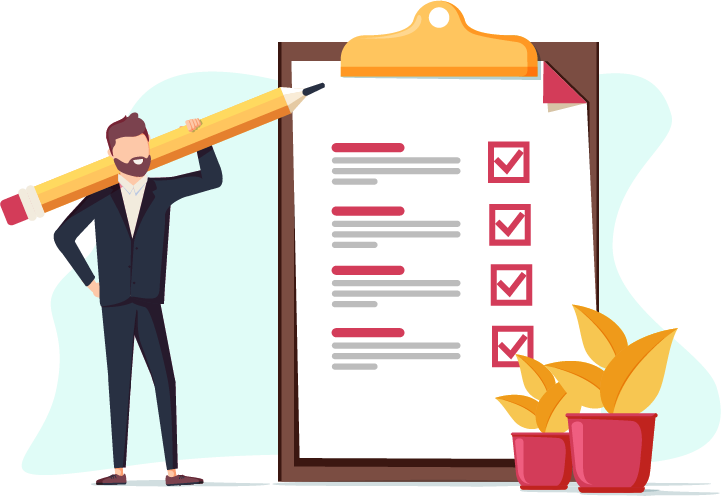 While most background checks are returned within anticipated turnaround times, it's not uncommon for unexpected delays to put a hiccup in the process. This can be frustrating for both organizations and the people looking to work, live, or otherwise do business. MicroBilt has extensive experience conducting the essential background checks businesses need to ensure they identify the best applicants. Industries that routinely utilize MicroBilt's background screening products include banks, landlords, property managers, transportation services, delivery services, shipping, livery services, corporations, service industries, and staffing companies.
To learn more about a pre-employment background check, criminal background check, or any other background check services, contact MicroBilt today. We are happy to provide you with a customized solution as will work to remove the stress associated with applicant screenings. Our solutions are designed to provide you with the fullest, most comprehensive screening results to help you make the best decisions. To learn more about our solutions, contact us today at 800-884-4397 or fill out our online form to request one of our business service consultants to contact you.