Why were Loans 2 Go ads banned?
As so many people across the United Kingdom know, short term lenders can be very helpful if their products are used right. Ever since the height of the global recession a few years ago, individuals have been using these alternative finance
Read More
Are British short term lenders going to become scarce?
No matter where you are or how the national economy is performing, there are likely consumers in every nation who could benefit from looking into alternative credit options. These people may not be able to tap into traditional forms of credit,
Read More
More short term loan commercials hit the airwaves in the UK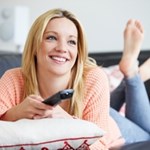 There are plenty of ways for companies to market their wares to consumers. If business leaders don't launch advertising campaigns, individuals might never find out about valuable merchandise or important and critical services. As such, executives
Read More
Short term lending websites being restricted in the UK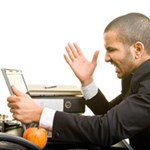 These days, it's not uncommon to see British families struggling to make ends meet from month to month, thanks to the aftereffects of the global recession. These financial troubles made many services and other charges skyrocket, while causing
Read More
UK economic growth coming as a response to consumer credit
After a recession, it's up to everyone in a nation to band together and strive for new growth. Jobs have to become available, prices and inflation must be driven down and more consumers need to get back to previous purchasing tendencies. This
Read More