MicroBilt appoints Joseph Fitzpatrick as President and Chief Revenue Officer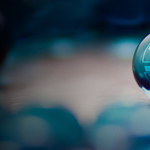 Alternative credit data pioneer MicroBilt today announced that Joseph Fitzpatrick has joined MicroBilt in the role of President and Chief Revenue Officer (CRO). Joe will work directly under the leadership of Walt Wojciechowski, Chief Executive Officer.
Read More
Unemployment Rates in 2021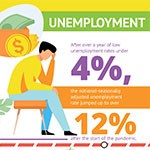 After a year of low unemployment rates under 4%, the national-seasonally adjusted unemployment rate jumped to over 12% after the start of the pandemic.
Read More
Ensuring the Security of Your Business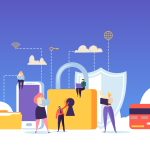 Security for businesses today is more challenging than at any other time in history. Not only do business owners need to worry about threats outside your walls, but within them as well.
Read More
Preventing Fraud through Technology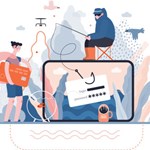 According to the 2018 Association of Certified Fraud Examiners Report, U.S. businesses lose five percent, on average, of their revenue each year to fraud. The report goes on to say that private companies and small businesses rank highest among fraud occurrences.
Read More
Alternative credit pioneer invites developers to access data through API offering
MicroBilt announced today the launch of its developer website which makes available many of the company's advanced data products as flexible APIs. Developer.MicroBilt.com offers many of the company's most popular products spanning categories like Credit & Decisioning, Collections & Recovery, Background Screening, and Business Credentialling.
Read More