The impact of FCRA on background screening
The Fair Credit Reporting Act (FCRA) influences a variety of business functions in virtually every industry, ranging from the hiring process to debt collections. Following the financial crisis, the standard forms of credit reporting that were
Read More
New EEOC statute impacts background screening policies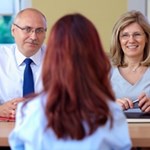 Recent nationally publicized events have illustrated the importance of strong criminal background screening procedures in enterprises. All employment firms are responsible for maintaining a safe and secure workplace for employees and customers,
Read More
New background screening requirements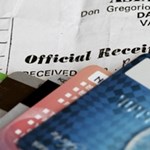 Employers have a variety of responsibilities when conducting background checks for applicants, including adherence to federal and state laws, as well as ensuring a safe workplace for all employees and customers. Several regulations have become
Read More
City considers new background screening legislation
Criminal background checks have been a major point of contention in Washington, state-level governments and businesses across the nation in recent months, as events have brought more attention to the screening process than ever before. While
Read More
Is there a racial profiling problem in background checking new hires?
Consumer credit data companies should be aware of the risks associated with background checking new hires and job candidates in regards to racial discrimination, according to the National Review.The United States Equal Employment Opportunity
Read More