Sep 28, 2016 George Popescu
While a sturdy job market is giving a sense of security and optimism to American employees, it is not the sole reason for the increase in borrowing. The stagnation in wages; fall in gas prices and the considerable increase in home equity loans, all...
Read More
Sep 21, 2016 Lauren Twardy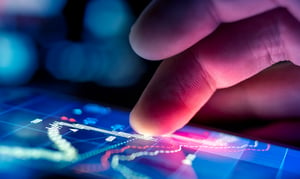 In a recent article, LendingTimes.com looked at differences between alternative data and traditional credit reports in regards to online lending. Now, we intend to further explore the uses of alternative data by examining two sectors of the...
Read More
Sep 12, 2016 Sean Albert
MicroBilt, the leader in risk management information and alternative credit data announces the addition of John Hambrick, Senior Vice President of Business Development. Hambrick will manage the company's collections vertical and be...
Read More
Aug 23, 2016 Allen Taylor
A Look at the Automated Clearing House for Lenders Alternative lenders do not have to be relegated to a dark corner of the financial industry just because of the connotations associated with the word "alternative." Rather, lenders of all...
Read More
Apr 26, 2016 Sean Albert
PRBC.com, the leading source of nontraditional consumer credit scores and services, is pleased to announce new features designed to further empower customers to take firm control of their own credit scores. Most notably, PRBC.com now offers free,...
Read More